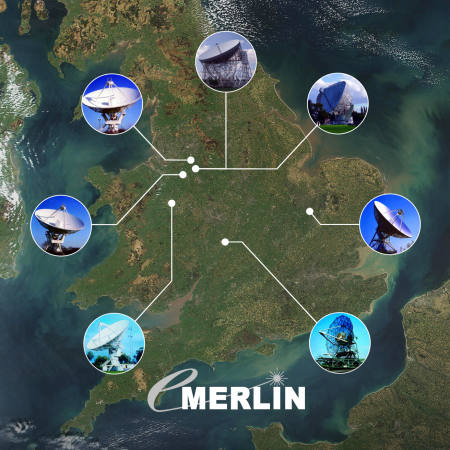 Contact Information
The following contact information should be used when enquiring about all MERLIN/VLBI issues at Jodrell Bank Observatory. Further information about contacting and/or visiting the JBO site can be found in the JBCA web-site Contact page.
Postal Address:
e-MERLIN/VLBI National Radio Astronomy Facility,
University of Manchester,
Jodrell Bank Observatory,
Macclesfield,
Cheshire, SK11 9DL
United Kingdom
Telephone: +44 (0) 161 3065070
Facsimile: +44 (0) 1477 571618

Email: emerlin [at] jb.man.ac.uk(e-MERLIN enquiries)
Email: schedulers [at] jb.man.ac.uk (Scheduing enquiries)
Email: vlbi [at] jb.man.ac.uk (VLBI issues)
Applications for e-MERLIN observing time should be submited via the e-MERLIN online proposal submission tool. For further details about submitting MERLIN applications see the Observe page.